Pre-release iOS Beta with Latest UI Updates & Fixes
Mike Evanisko
With the final release imminent, a new iOS Beta version has just been released with some last-minute UI improvements and stability fixes. These help to make the app more user-friendly and solid for its final release.
Keep in mind that you need an Apple device running iOS v13.2+ and your PBX to be on the latest v16 Update 5 to use the app! Join our Beta testing team and don't miss out on the new iOS app's features.
Polishing the UI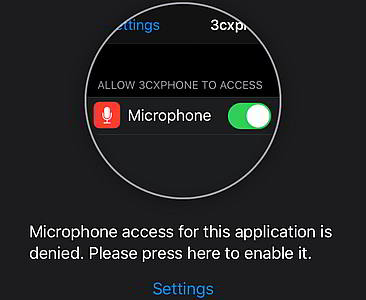 Improved Filter Selector – The new blue group selector in "Status" and "Contacts" is now more prominent, making it easier for you to select which group of colleagues or contact entries to display.
New Access Helpers – The new app permission helpers for contacts, camera and microphone, guide you to provide the proper permissions in the app's iOS settings.
Updated Views – User-friendly, updated appearance of "Chats" and "Recents". When creating a group conversation, a close button has been added in the "Add Participants" view to clear up the search box.
Verbose Logging – The new "Verbose Logging" option in "Settings" > "Troubleshooting" adds support for collecting more detailed system info while trying to resolve technical issues.
Other Updates & Fixes
Fixed crash when attempting to save a chat attachment in the device's photos.
Fixed the "Status" and "Contacts" filters to be properly updated when changing device language.
Fixed the "AB"-generated avatars for contacts with only a company name specified.
Disabled the camera rotation for video calls on iPhone devices.
View the complete change log.