New SBC Beta Release Available for Download
Mike Evanisko
The new Beta version of the Session Border Controller (SBC) has been released with significant improvements to the High Availability (HA) Cluster configuration, along with latest fixes for stability and connectivity. If you already have SBC(s) deployed in standalone or high-availability mode, this is a release you definitely need to check out!
Streamlined Configuration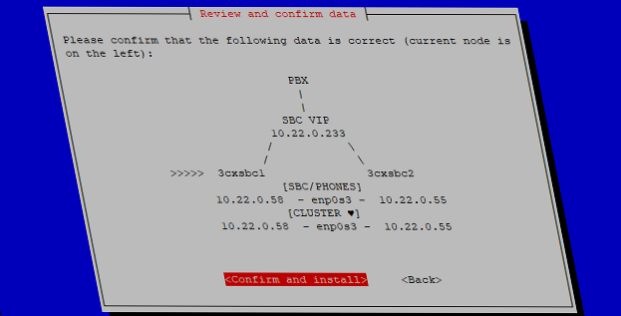 This latest SBC Beta version delivers an updated and smoother initial configuration for the High Availability (HA) Cluster, with:
To Ping or Not To Ping – The cluster's Ping Resource service can be easily enabled or disabled from the initial configuration wizard, so the SBC cluster can be used in networks irrespective of ping message restrictions. If enabled, you can now specify up to three (3) IP or FQDN addresses as ping targets on the initial configuration for the primary cluster node.
Timezone – The current system timezone is now displayed on the "Prerequisites" screen, to assist in case this setting needs to be re-configured on either node.
Cleaner Uninstall
The SBC cluster uninstall process has also been updated to remove all the dependencies of uninstalled packages. This clears up your system in case of a misconfiguration and prepares it for re-installing an SBC cluster node.
Requirements & Known Issues
How to Deploy
To deploy the new SBC Beta on a standalone machine, follow the instructions in our guide to install on Linux or on Windows.
If you want to deploy an SBC HA Cluster, you need to use two spare machines and follow our SBC High Availability (HA) Clustering guide to get your cluster running.