Call center reborn: Make way for the Virtual Contact Center
Mike Evanisko
Contact centers and call centers have a number of stereotypes attached to them, both in terms of working for one and customer experience. It's a necessary evil; one that customers love to hate but simultaneously are seething with anger about when they learn that the company they need support from doesn't offer the service. But the contact center as we know it is changing and a new virtual call center replacement seems to be the way of the future.
Can going hosted/virtual really make much of a difference? Well yes, it can. A virtual contact center solution can offer businesses numerous benefits. What starts off benefiting the company ultimately trickles all the way down to the customer, who in turn will receive a better experience and increased levels of satisfaction.
What can virtual contact center software do for your business?
Cost: Possibly first on the top of any company's list of priorities is cost-cutting and profit-boosting. Virtual contact center software can facilitate this in multiple ways:
It's estimated that employers can save as much as $25,000 per employee working from home. This is because businesses are able to cut down on overheads such as office space, utilities, equipment, infrastructure, maintenance, office managers, cleaners, employee facilities, and more.
Virtual agents can work anywhere in the world, all they need is sufficient equipment (usually a laptop and headset) and an internet connection. This means that you can employ workers in countries where the cost of living, and therefore salaries, are much lower, without compromising on the quality of work or customer satisfaction. For instance, a call center employee in the U.S. costs a company $20 per hour on average compared with $12 per hour in India, including labor, phone routing, and technology.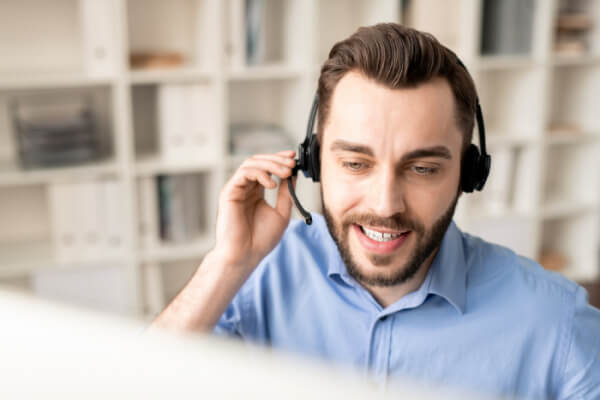 Scalability: A virtual contact center solution is much easier and more cost-effective to scale. When your business grows with an on-premise call center, you might need to seek out bigger and more costly office space, acquire additional office equipment and technology, and generally increase overheads. Not so with virtual call center software. Expanding your business or customer support department is as easy as creating a new extension in your communications system.

Retain control of key workers: If you're looking to reduce expenditure on your contact center operations, one option would be to outsource the work to a company in a country with lower costs for such services. But for brands and businesses who care about providing a high level of customer service, this should be avoided. With a virtual solution, you can take advantage of the associated lower costs whilst keeping a level of control over the quality of service provided. Your contact center agents should be regarded as key workers and a bridge between the brand and the customer.

Expand your available talent pool: In opting for remote agents, you open up your business to receive talent that might otherwise not be available locally. If the right person for the job is located in the UK, India, Greece or Argentina, there are no complications about hiring them; geographic restrictions about where team members can be based are non-existent.

Remote working benefits: The benefits of remote working to a business are mostly financial, as mentioned above. However, it's been proven time and time again that remote workers are more productive, and more happy. In a study by Airtasker, it was found that remote employees "worked 1.4 more days every month, or 16.8 more days every year".
In companies that adopt a virtual solution, employee turnover significantly decreases. Studies have shown that the retention rate for virtual agents is 80% versus 25% for on-premise call center agents. Those working from home attribute this to higher work satisfaction because of increased flexibility. Although an oversight to some (call center agents are usually thought of as easy enough to replace) this can make a considerable difference to overall performance and customer satisfaction. The longer agents stay, the more experienced and acquainted with your company and products/services they will be. In turn, this will allow them to offer a higher level of customer service, and a better sense of familiarity towards customer issues and history. 31% of consumers say that a knowledgeable agent is the most important factor in their level of satisfaction.
Happier agents = better customer experience. If your employees are feeling happy and satisfied with their job, they are more likely to convey this in their communication to customers. Talking to a disenchanted employee, or one that is simply angry or unhappy with the company, is painfully obvious and somewhat irritating to customers, especially if they have a complaint or need support.
Remote environments enable business continuity in times of crisis. It's these fearful and critical times that customers often seek out assistance and being able to continue business as usual is crucial. A virtual contact center solution can offer this.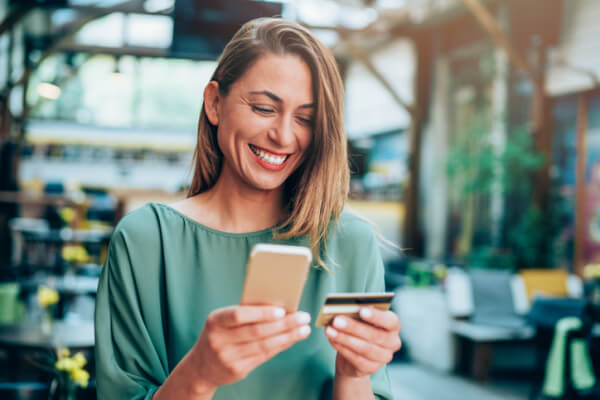 Omnichannel Communications: Virtual call center software solutions can include various features and technologies to bring multiple communication channels together into one platform that can be easily accessed by remote agents. Customer interactions can take place through voice, live chat, email, video and social media. With voice communication expected to drop to 47% from 64%, chat and instant messaging expected to go up to 16% (with higher estimations in different studies), and social media quickly becoming a mainstream customer communications channel, having these various capabilities in place is essential.
What's more, with the implementation of features such interactive voice response (IVR) companies can develop the right flow for incoming calls and create a harmonious balance between agent interaction and automated voice menus. Although customers often find IVR interaction frustrating, with the right balance of the two, it can make overall communication for both the agent and the caller more efficient. If the customer is able to select options and provide information this way, you can minimize the process and have them instantly directed to the right agent.
Access the global marketplace: Cloud computing has affected the way companies and individuals do business on an unprecedented scale. As many companies adapt to offer their products worldwide, ensuring that customer service is available for those same regions is an important aspect that should not be overlooked. Virtual contact center software enables businesses to recruit agents in countries around the world, who work in the same time zones and can communicate in the same language and in real-time with customers.
Increasing numbers of businesses are moving towards part-time or full-time remote working. With the likes of Google and Facebook allowing employees to work from home until 2021, and Twitter making the decision to offer permanent remote working, now is an excellent time to consider adopting a virtual call center approach.