Easier, Faster, and Lighter! 3CX WebMeeting Now with More Control & Better Usability
Mike Evanisko
WebMeeting's usability and user-friendliness have shot up to new heights, improving remote working conditions just when you need it most! This latest update to the WebMeeting client restores order and control with an improved UI to facilitate multi-person meetings, as well as re-engineering moderation controls for better meeting management. It is now even easier to join a conference on an iOS device and we've made significant updates to the CPU and bandwidth utilization to make WebMeeting more lightweight on your hardware.
Control Who Speaks When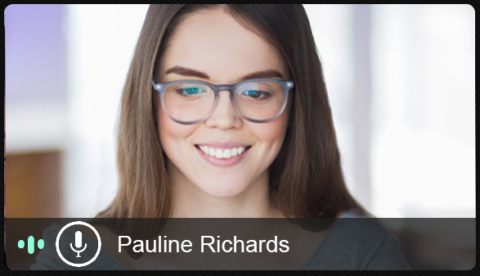 A dedicated audio indicator is now displayed in each participant's video tile (based on browser support) to provide more control to the organizer and live feedback to all participants. To avoid unnecessary interruptions and having everyone talking on top of each other, organizers can:
Mute/Unmute each participant's audio input directly from their video frame.
Decouple audio and video input control – Disabling video input no longer also disables the participant's microphone.
Make the Most of Your Bandwidth
The new update applies optimizations on bandwidth and CPU load to reduce the strain imposed on each individual participant's hardware and internet connection. This is especially beneficial for larger meetings that now need much less bandwidth and computing resources.
Tidying Up the Meeting Space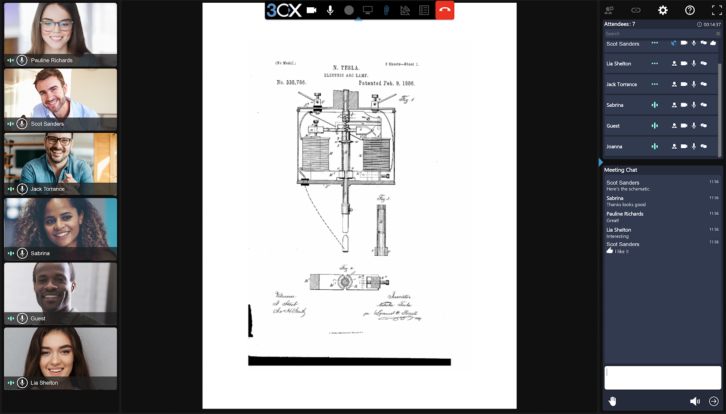 Participants now get a consistent unified grid layout, particularly important when multiple users join a meeting using different video/webcam devices. This helps create a more tidy meeting workspace for the organizer and the participants from the get-go.
While sharing content (screens, documents or polls), all participants' video streams are now displayed in their own tiles on the left-hand side. This enables a more content-focused collaboration environment without obtrusions from the participants' video feeds.
One-tap Conference
iOS App users can now directly join a meeting just by tapping on the"*.3cx.net" web meeting link received. If an iOS user does not have the app installed, a page is shown with instructions on how to install the app. This approach will be applied to an upcoming WebMeeting App for Android release.