3CX iOS App Gets All-New Swift Make-over
Mike Evanisko
3CX iOS has been rewritten in Swift completely from scratch! Why Swift? As the new programming language for developing iOS applications, it's easy to read and maintain, contains cleaner syntax, and as the name implies, it's FAST! This coupled with increased security and the ability to reconnect, makes the 3CX iOS App a must-have.
Full Speed Ahead with Swift

The new 3CX iOS App not only uses Swift as the programming language, it also uses Swift UI for the user interface. What's more, the iOS App now makes use of a new set of icons for a fresh look and a more intuitive user-interface.
Secure Calls by Default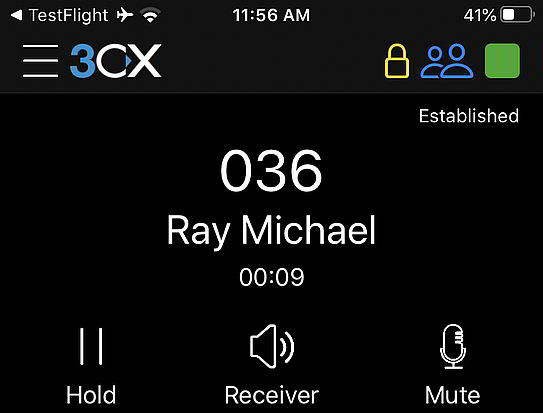 The new 3CX iOS App beta takes advantage of the tunnel encryption available in v16 to provide out-of-the-box, end-to-end secure communications. Whether you are connected to your own wireless network or via a roaming data connection on the road, simply access your extension securely with the new app. Notice the on-screen padlock icon when making a call, letting you know that your call is encrypted.
You're Being Re-connected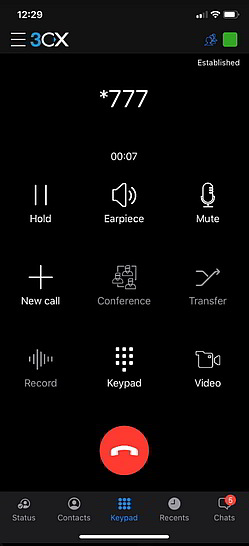 The new iOS app Beta version can now reconnect disconnected calls, handling unforeseen network issues and saving you from having to re-dial. Roam around freely, while the new iOS app transparently connects your calls via any available connection, be it WiFi or 3G/4G data.
Push the Right Buttons
We've simplified the layout to ensure greater functionality, including new buttons for:
New call button – allowing users to make a new call whilst on an active call.
An easy-to-use three-way conference button.
Video button – for calls to other iOS apps, Android apps, and Client to iOS apps.
To try the new iOS app Beta version you need to use TestFlight. To try it out you need: